Services
Communication Concept
Copywriting
Art Direction
Storytelling
Film
Photography
Concept development
Design
SoMe Strategy
GoGreen
All taste. No struggle.
Most of us already know why we should eat more vegetarian food, especially the target group of GoGreen. This opens up for an inspiring comms world without all the usual vego arguments. So, as we were tasked with releasing three brand new, green products, we wanted to build the campaign on relatable humor, playing down the dead-serious tone around vegetarian food. Because eating green should be fun, easy, inspiring, and delicious – all of the taste, and none of the struggle.
But wherever you are on your green journey, you most definitely experienced some of the struggles. Weird textures, "interesting" aftertastes, shady colors, week-long recipes. Going green is like entering a new, unknown world. And we believe more people would feel welcome if it's easier to joke about the struggles.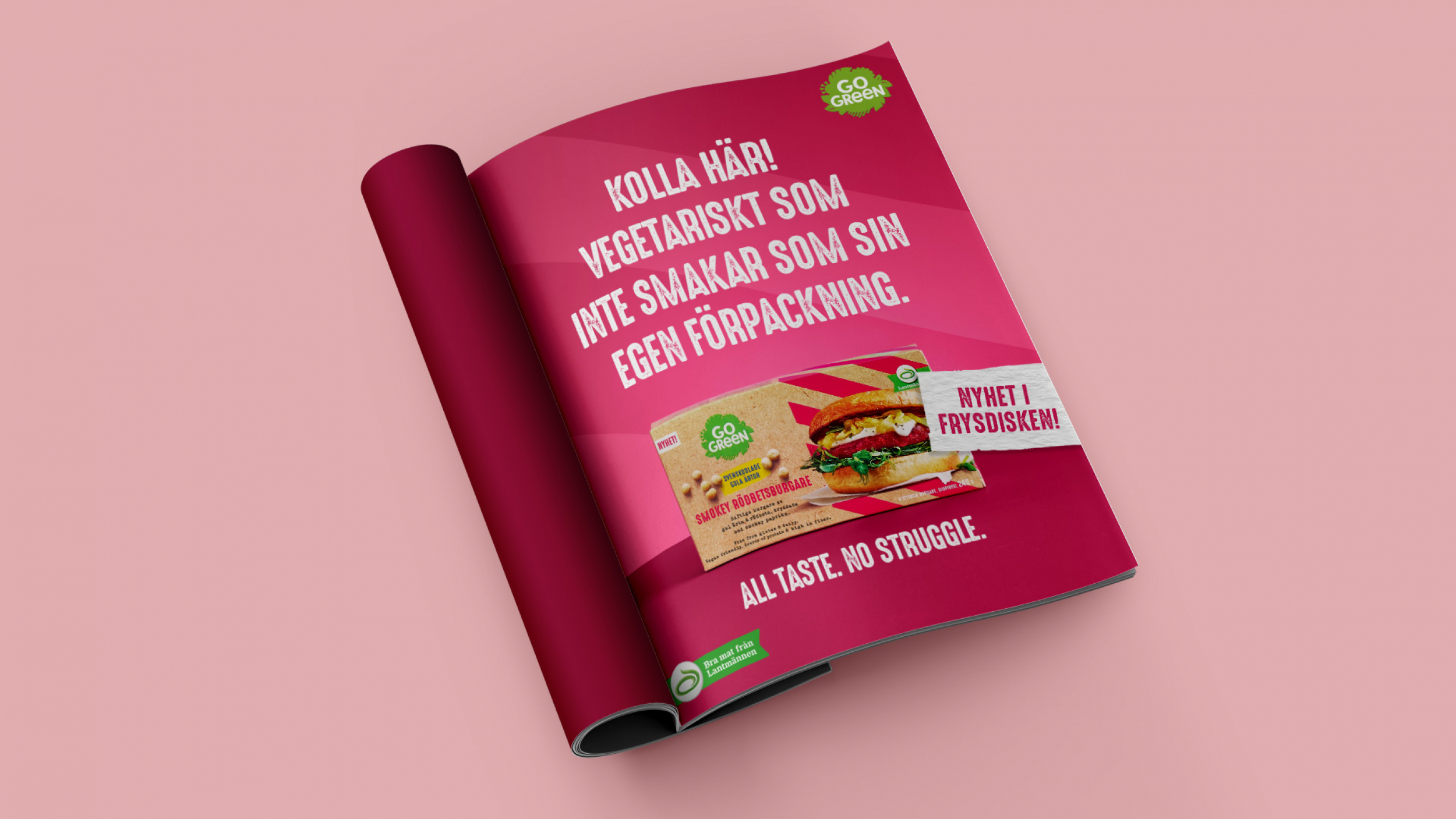 "We wanted to play down the dead-serious tone around vegetarian food."